This is my favorite Jam recipe and the secret is lemon. It adds an element that brightens the Jam and just makes it Pop. I found myself eating spoonfuls of just the berry mix with the lemon as I was making it. I believe that by itself would be wonderful on waffles or pancakes. I hope you enjoy this recipe. I doubled it and that is what you will see in my pictures. I used 5 lb of strawberries and it made about 9 pt size jars of jam.
Oh I wanted to add another thought. I was able to get all of my strawberries through a thing called Bountiful Basket. It is getting pretty common now. But it is a system where you can order fresh produce at the beginning of the week and you go pick it up on Saturday. Well often they have good deals when a produce is in season or they just get a lot of it. They often sell apples, peaches and pears in big boxes. Well I was able to get 8 lbs of strawberries for a little over 1.50 a lb. Super good deal at this time of the year. Look into it and see if there is a Bountiful Basket in your area. I had a friend price match her Bountiful Basket to the grocery store and it is consistently 1/2 the price to get a Bountiful Basket.
Strawberry Freezer Jam
4 c Strawberries
4 c Sugar
1/2 tsp finely shredded Lemon Peel
1 1.75 oz pkg regular Pectin
3/4 c Water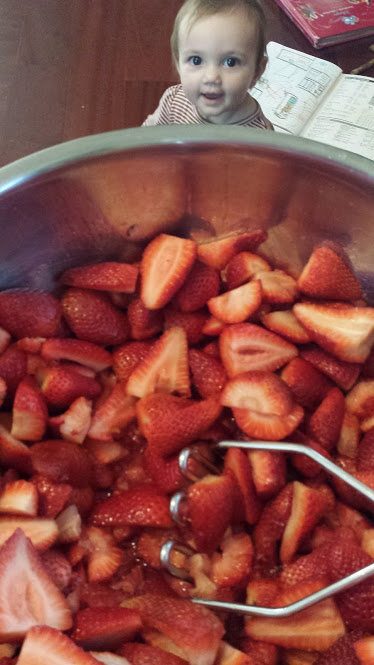 In a large bowl use a potato masher to crush berries until you have a consistent size of dime sized berries. USE THOSE MUSCLES! haha
Mix berries, sugar, lemon peel (I used a micro-plane to grate my lemon but a box grater works too), and lemon juice together. Let that stand for 10 min, stirring occasionally. This allows the juices from the strawberries to come out and makes the whole jam sweet.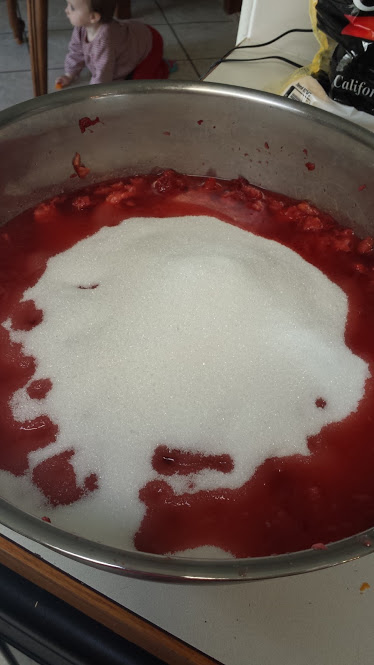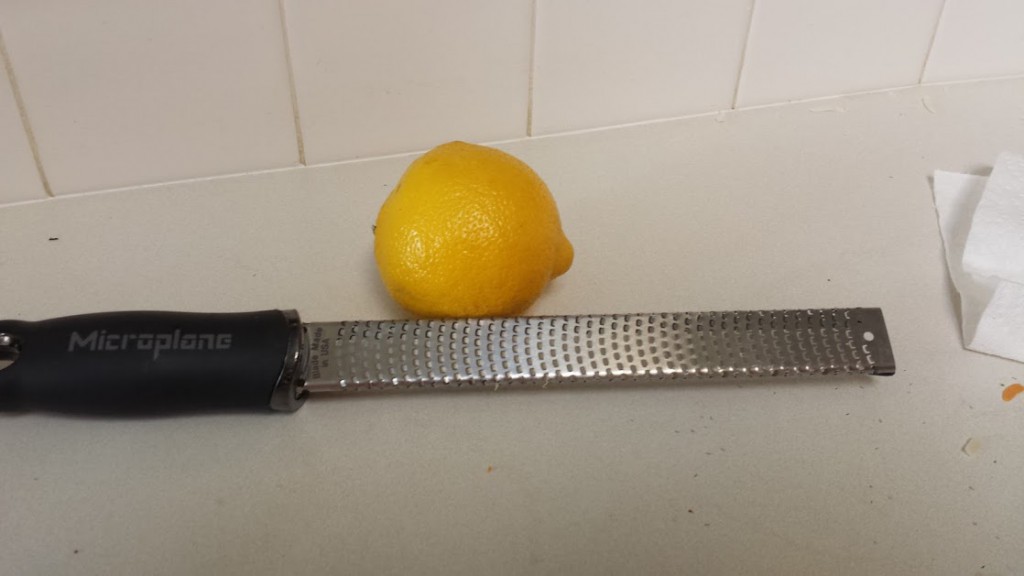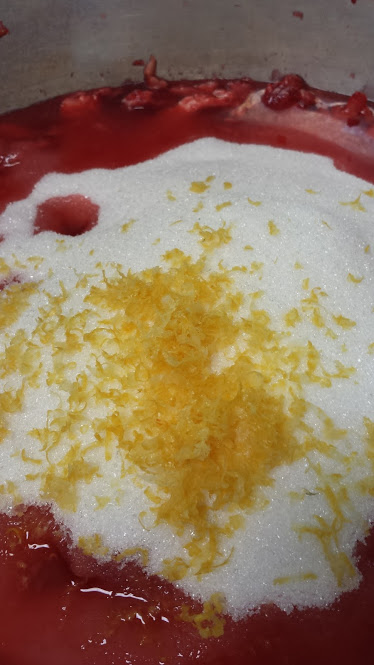 In a small sauce pan combine Pectin and COLD water (if it is hot the Pectin will clump). Heat to boiling over high heat, boil for 1 min stirring constantly. Remove from heat and add to berry mixture. Stir for 3 min until the hot Pectin dissolves all the sugar and it is no longer grainy. Ladle into freezer-safe containers, and let jam sit at room temp for 24 hours, then put into the freezer. Can store for up to a year.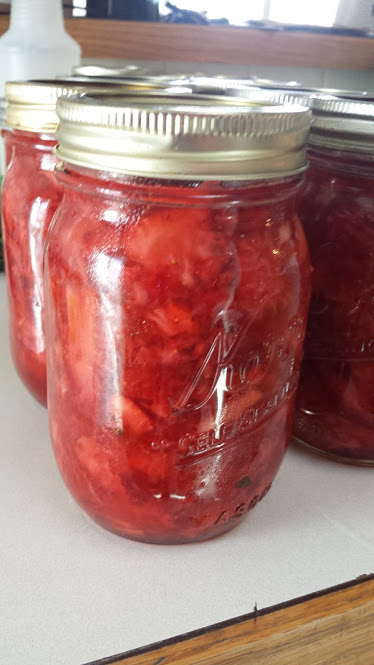 (Visited 35 times, 1 visits today)