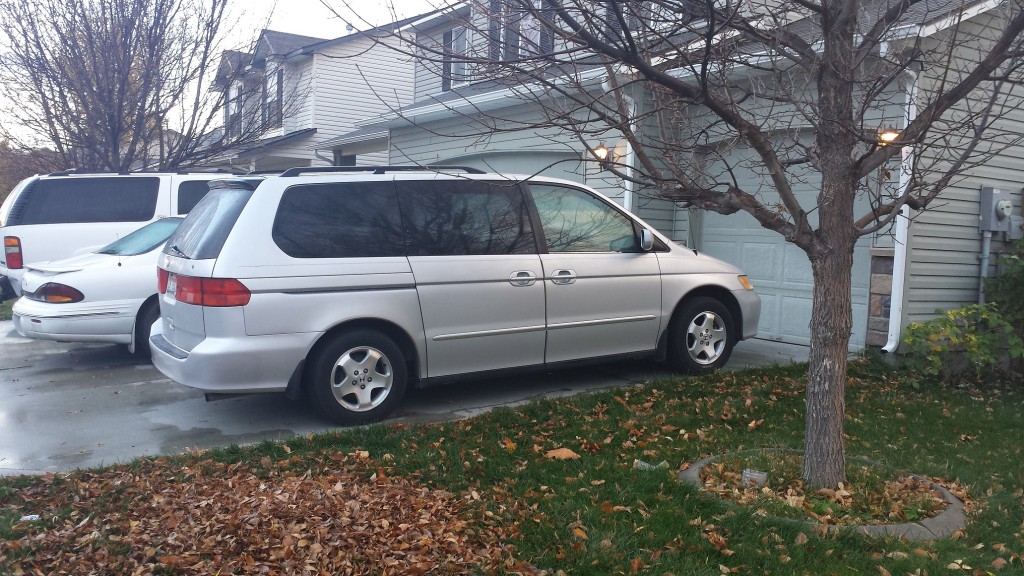 When we found out we were expecting our 4th child we knew that all of our family wouldn't fit into our little car anymore. When Anthony was born, we made due when we needed to go somewhere as a family by taking two cars with my older two (James and Lily) riding with my husband and my younger two (Carol and Anthony) riding with me. This was only a big deal on Sunday when we all needed to go to church.
I soon came to realize that I felt trapped as part of my PPD and it was partly because I felt like I couldn't go anywhere with all of my kids.
I often would retreat to my bedroom for a place to calm down and have some quiet. We are now living in a house with 15 people total…things tend to get crazy. Soon even the four walls of my bedroom felt like they were betraying me…they would close in on me and I felt like I was going to suffocate. I needed to be able to get out of the house…I needed to be able to breath.
We had been researching vans and trying to find something within our budget for so long. As everyone knows, having a baby isn't cheap and we knew that some big bills were coming which we have been saving up for. My husband could feel that I felt trapped and longed to be able to leave the house if I was stressed out. So we decided to use part of the savings that we had accumulated for paying off baby bills to buy a new (to us) minivan.
This little van is my symbol of freedom. Now if I get stressed or have somewhere I need to be, I can just go. It fits all of my kids and runs great. This little minivan makes me so happy. My husband asked me if I regret becoming a "mini-mom" and I told him absolutely not. I don't think I go out that often but the fact that I can brings such comfort to me in times that I am freaked out and having to leave.
We wanted to have the kids choose a name for our little honda oddysey, and while contemplating, my son James turned to my 3 year old daughter and said, "Lily, we can't name it the Princess Van…that means it will go slow!" Haha, oh the things kids say that make you giggle! Well my kids ended up naming our van "The Bus" and we go on "field trips"…my kids haven't been watching too much magic school bus right?!
Now that I am a "mini-mom" will I get "the cut"?
….nope not happening!
What are some symbols of Freedom in your life?
(Visited 386 times, 1 visits today)