So I have been trying to make some healthy choices lately and try to get my family to eat more veggies. So the first step I took was I let my kids pick out the fruits and vegetables (within reason). My 4 year old son was so excited to pick out mushrooms and broccoli pineapple and bell peppers. Tonight I made the kids some omelettes in a bag and they picked all of the yummy toppings to put inside and it is super easy!
So prepare a bunch of veggies that you might want to put in your omelette. Some that we used were yellow, green and orange bell peppers, spinach, mushrooms, onions, avocado, also cheese and salt and pepper.
put a pot of water on the stove and start filling up your bags with goodies. Do the usual amount of eggs 1-2 eggs and a splash of milk. Then throw in desired toppings. My kids loved getting to pick out what to put in and putting it in themselves i think is key because they were more involved and therefore more willing to try something new and different.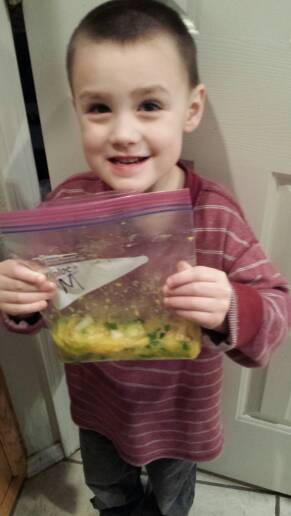 Once your bags are assembled seal up your bags and put it in boiling water and let it cook. if you need to check it take the bag out of the water and open it up to poke it with a fork to make sure the center is cooked through.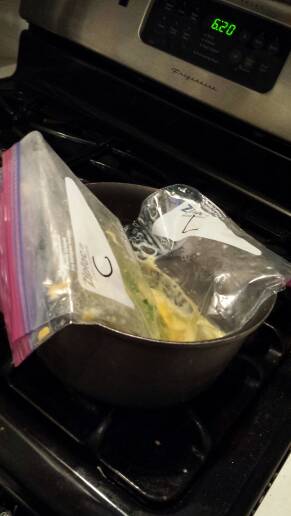 I found that mine was so flavorful and moist and soft that it didn't need any topping like salsa or katsup..i just ate mine with a piece of whole wheat toast and it was so yummy!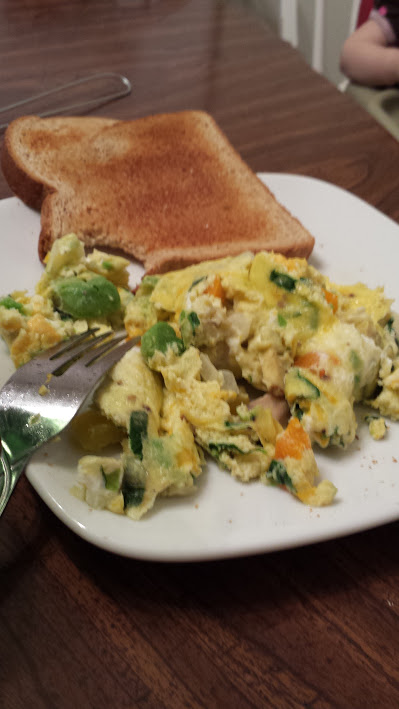 (Visited 59 times, 1 visits today)