My Grandma that lives in Alaska recently went to the hospital and ended up being sick with numerous things. we wanted to do something for her. So on Monday night when we hold Family Home evening (a night we spend together as a family doing fun activities and talking about things that build our family up) we made some get well pictures for Grandma. We are all excited to send them in the mail. This one is a collaboration from everyone in the family.
How to get well soon….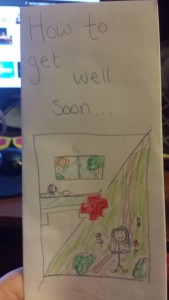 This is a complete comprehensive guide on how to get well soon. These steps have been tested and are recommended by docters all over the wold. We guarantee that this guide will help to a speedy recovery or at least a few smiles.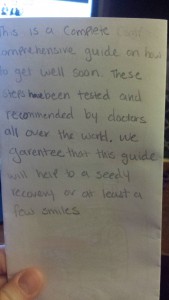 Step 1: Eat lots of Chocolate Ice Cream
Developed by Dr. James in his study of Ihurtmyeldbow in backyardia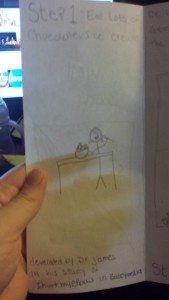 Step 2: No monkey business
Dr. Lily said no more Grandmas jumping on the bed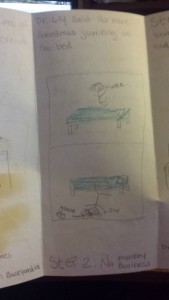 Step 3: Curl up with your favorite blanket and get plenty of rest
Dr. Carol tested and approved!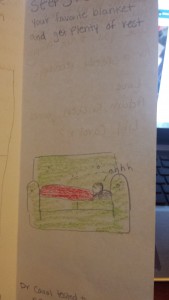 (Visited 135 times, 1 visits today)